Fairfax Lions Club accepts donations at any time. All donations are tax-deductible, and 100% of every dollar received goes to important service programs in the Fairfax community!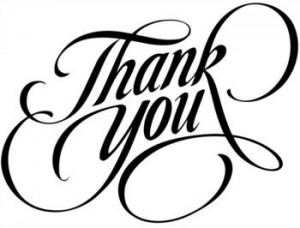 Fairfax Lions rely on the support of those who can give in order to support those who need our help. We hold several fundraising events and accept eyeglass and hearing aid donations, and we are thankful for any financial contribution you can make. Fairfax Host Lions Club Charities, Inc., is a 501(c)(3) charity (IRS Tax ID: 54-1743126).
To donate by U.S. Mail, make your check payable to Fairfax Host Lions Club and mail to:
Fairfax Lions PO Box 98 Fairfax, VA 22038-0098
We also partner with a professional entity to accept the donation of your automobile, watercraft, and other vehicles. Please see http://www.fairfaxlions-cardonations.org/ for more information.
You are always invited to come see us in person during one of our regular meetings if you'd like to make a donation in person.
---
Also donate to Fairfax Lions – at not cost to you – when you shop on Amazon…using Amazon Smile
HOW TO donate 0.5% of AMAZON purchases to FAIRFAX HOST LIONS CLUB
Amazon is one of the most widely used websites in the world. We were pleased to hear that, effective October 2013, customers can elect to donate 0.5% of their purchase to the charity of their choice. This is all made possible by shopping on smile.amazon.com.
If you already shop on Amazon, or if you're looking for the perfect gift for a loved one, we invite you to shop at smile.amazon.com and choose Fairfax Host Lions Club as your charity of choice. How to use Amazon Smile:
Select Fairfax Host Lions Club as your Charity.
The easiest way to select Fairfax Host Lions Club as your Charity is to visit the following link: https://smile.amazon.com/ch/54-1743126
If you are not already signed into Amazon, you will need to enter your username and password. After confirming your selection you will be returned to the Amazon Smile homepage.
Bookmark smile.amazon.com so you can return shopping for favorite products or the perfect gift. Most products are eligible on Amazon Smile–if not, you'll be notified. You can checkout normally as well. No extra cost is passed onto you–Amazon will donate 0.5% of your purchase to Fairfax Host Lions Club, and 100% of that donation goes back to the community!
Share with your friends
After you've successfully completed a purchase on Amazon Smile you can share the news with your friends on Facebook, Twitter or via email. This option appears on the confirmation page after your order is complete.
You can also share our link ( https://smile.amazon.com/ch/54-1743126 ) with your family and friends to encourage them to help the community when they shop on Amazon. Don't forget to shop at smile.amazon.com !
—–
We also accept donatons of your products, to assist us in recognizing outstanding volunteer service. For example, each year we celebrate the founding of Fairfax Lions Club, on our "Charter Night," to honor the organization and the service of its volunteer members.
Fairfax Lions Club recognizes the many entities that have donated services or products to help us in our service mission. We thank: